the experience . the tools . the focus

When faced with new opportunities for growth, you need expert leadership and flawless execution.

You need knowledge and action, strategy and implementation.

Run With It

provides more than just project-based tactical solutions. We provide a fresh, bold perspective that helps you achieve your goals and exceed your expectations.

Here's what you can expect with every engagement:

Diverse experience: We serve the C-suite, work the front lines and know how to manage diverse stakeholders.

Efficiency and effectiveness: We are committed to solving your challenges quickly with a carefully engineered plan.

High-touch service: We immerse ourselves in your organization to provide strategic counsel and manage a broad range of stakeholders.
Tactical and strategic: We recognize value lies in the intersection between the tactical and strategic, so we always bring new ideas to the table.
Independence: We offer a truly personal boutique experience because for us, you are an organization, a company, a person with a passion and a goal.
---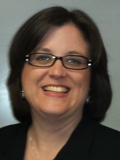 Tina Thompson founded Run With It nine years ago to help leaders make the most of new initiatives. She mitigates growing pains. Through an exceptional mix of leadership savvy and tactical know-how, Tina has managed strategic and high-profile projects for large organizations, increased fundraising and visibility for nonprofits and helped local start-ups gain momentum.
Tina's experience spans brand development and marketing, event coordination, business process improvement, management consulting, organizational development, fundraising and project management. Tina serves as a connector to high-profile executives in the business, nonprofit and political sectors.
Tina received her MBA emphasizing Leadership and Management from Concordia University, Irvine and received a BA in Radio/TV/Film from California State University, Long Beach. Tina also participated in the Executive Education program from Dartmouth College's Tuck School of Business and received the Organizational Leadership certificate from BIOLA University in La Mirada. She is the local past president, treasurer and membership secretary of a national women's organization. She has served on the board of organizations and is involved in her local community.

---