Sometimes we realize the benefits of change
when we're on the other side of it.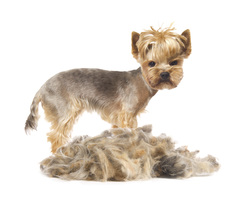 Growing organizations, building a reputation, or becoming more relevant requires creativity, calculated risk and hard work. When the time comes for a team or organization to reach further than they have before, change is in the air.

Change is necessary, but often unwelcome as the fears and complacency of those involved fight transformation with hope of delaying or preventing it.

One of the most effective ways to champion change is through a problem solving exercise. It is far easier to champion change when team members and decision makers agree a problem exists. After all, if current processes and methods accomplish the job, why change?

Are you championing change to increase revenue? Make your case using financials, comparisons to your competitors, and highlighting what increased revenue could provide in the way of additional research and development, employee benefits, or organizational charitable giving.

Does your brand need to be overhauled? Showcase the problem through surveys, professional consultant input, and organizational growth trends.

If a problem does indeed exist, team members should want to be part of finding the solution... Resulting in change. The focus on problem solving makes change exciting, rewarding, and a team endeavor involving willing hearts and minds.

Change is simply reaching for a newly identified goal and most team members will respond positively to the challenge. So go ahead, champion change. Give your team a problem to solve. Minimize their fear and let their creativity loose.